Café Joyeux - Paris Parly 2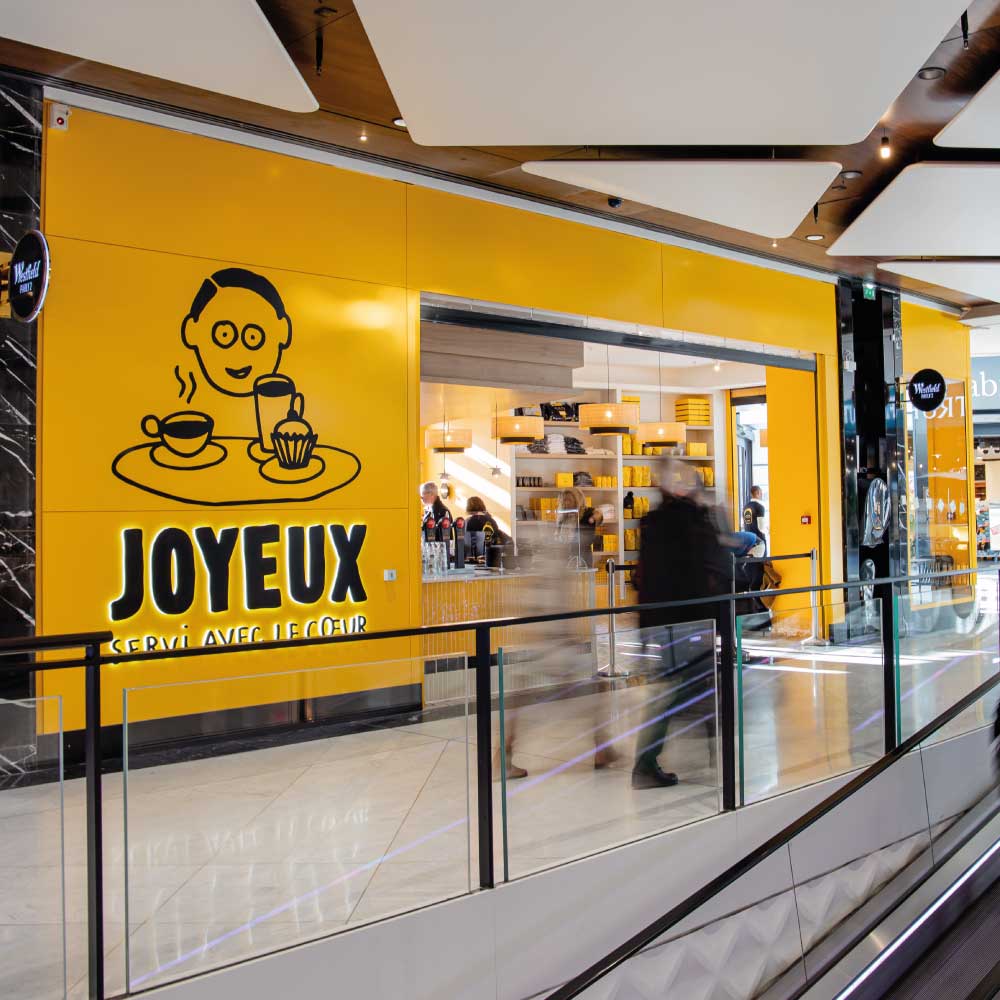 On February 2, 2023, Café Joyeux opened its first café-restaurant in a shopping center. In the heart of a lively place, at Westfield Parly 2, its cheerful team awaits you without reservation every day of the week for breakfast, lunch or a snack. The dishes offered are fresh, home-made and adapted to the seasons. Croque-monsieur, quiches, gourmet salads, pastries, cold and hot drinks, are on the menu. The veggie option is also available. Café Joyeux Parly 2 is the ideal place for a well-deserved gourmet break after a shopping session. We look forward to seeing you at Porte Saint-Michel.
CAFÉ JOYEUX PARIS PARLY 2
2 Av. Charles de Gaulle, porte Saint-Michel, 78150 Le Chesnay-Rocquencourt.
OUR SERVICES AVAILABLE AT CAFÉ JOYEUX PARIS PARLY 2
PUBLIC TRANSPORT
RER ALa Défense
Trail : L, 2, D, EX01
Bus :76
PAYMENT METHOD
Credit card & Cash
SERVICE
Meals on site : With or without reservation
Takeaway : NO delivery
Parking : yes
Terrace : no
CAFÉ JOYEUX IS ALSO ONLINE SHOPPING DELIVERED AT HOME
FIND OUT ABOUT OUR OTHER SOLIDARITY CAFÉS JOYEUX
COFFEE SHOPS
in Rennes, Paris, Bordeaux, Lyon, Tours, Montpellier, Nantes and Lisbon
JOYEUX TEAM MEMBERS
with mental and cognitive disabilities
MANAGERS AND CATERING PROFESSIONALS
accompany and train them