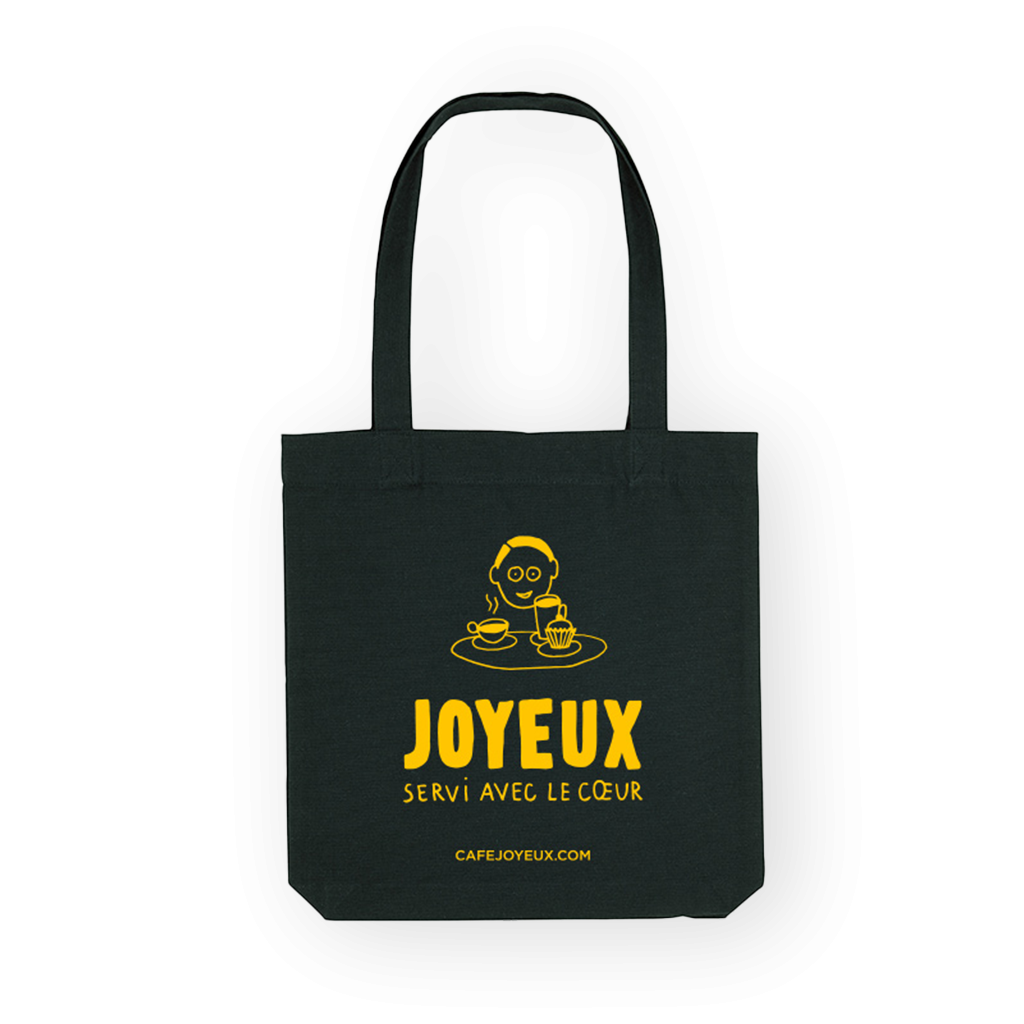 Tote bag "Café Joyeux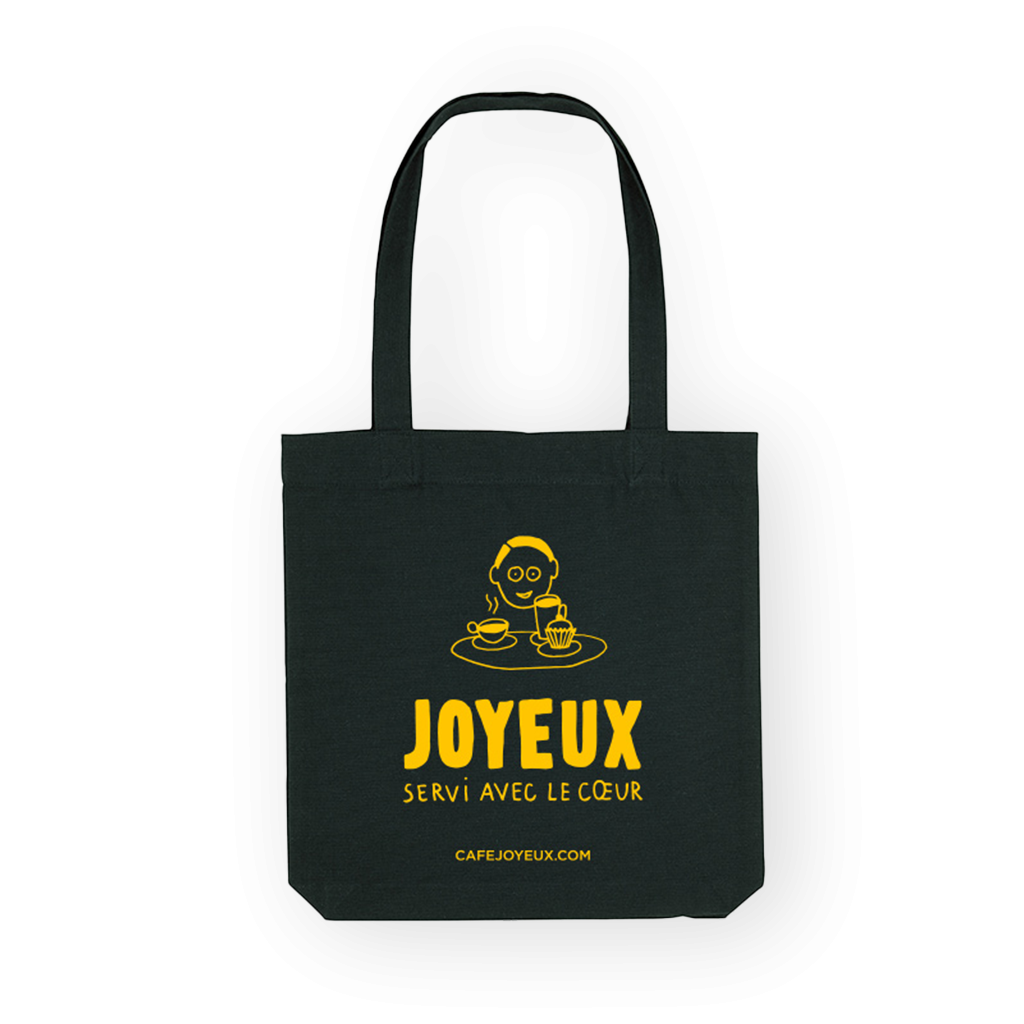 Delivery from 31/03/2023
Free delivery from 100€ of purchase!
Description
This tote bag has been designed differently: it is durable, joyful and environmentally friendly, as it is made entirely of recycled materials. With the "CAFE JOYEUX" logo, it will bring joy to your daily life and allow you to limit your consumption of disposable bags.
Beyond the practical aspect, you can become a happy ambassador! By wearing this tote bag, you support the inclusion of the disabled in the ordinary environment, and participate in the employment and training of people with mental and cognitive disabilities.
Colours : Black and yellow
Dimensions: 38 X 42 cm
Thickness: 300 g/m2
Composition: 80% recycled cotton, 20% recycled polyester and 100% cheerful.