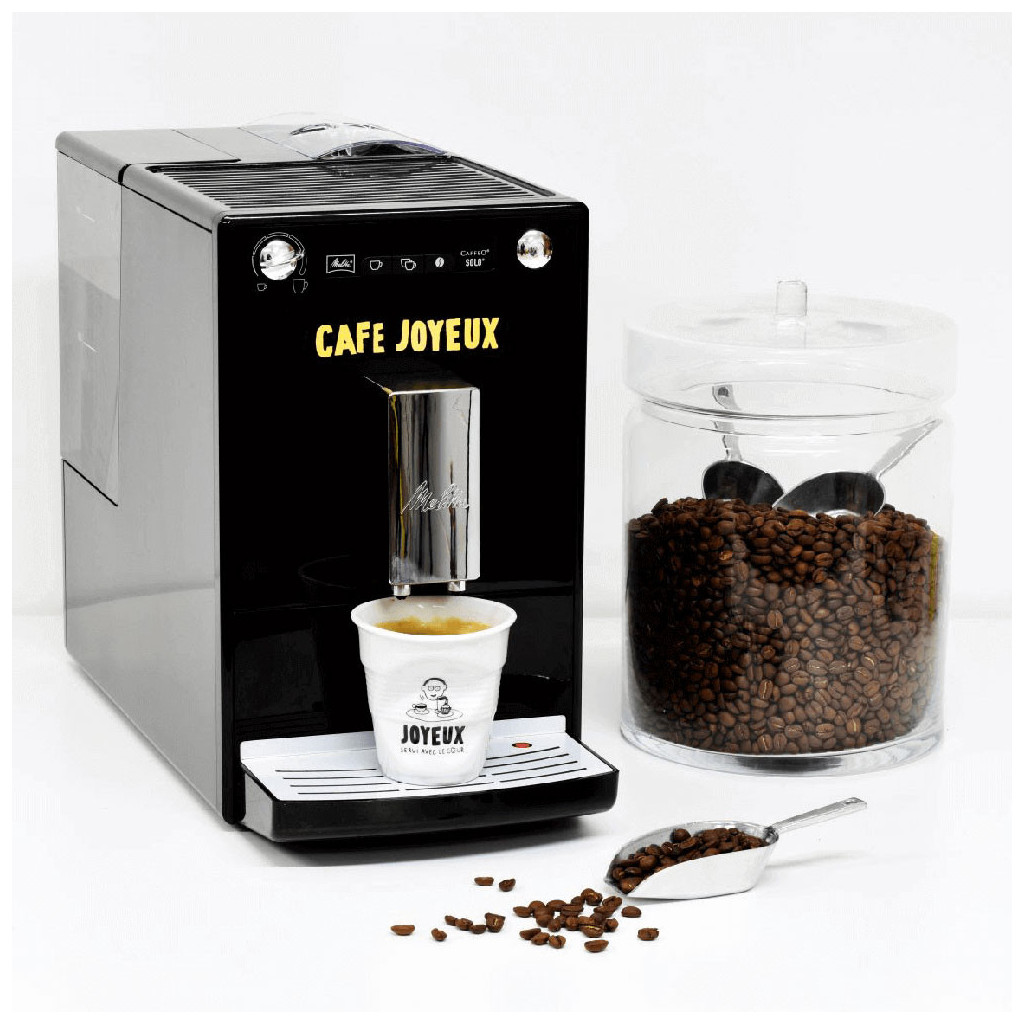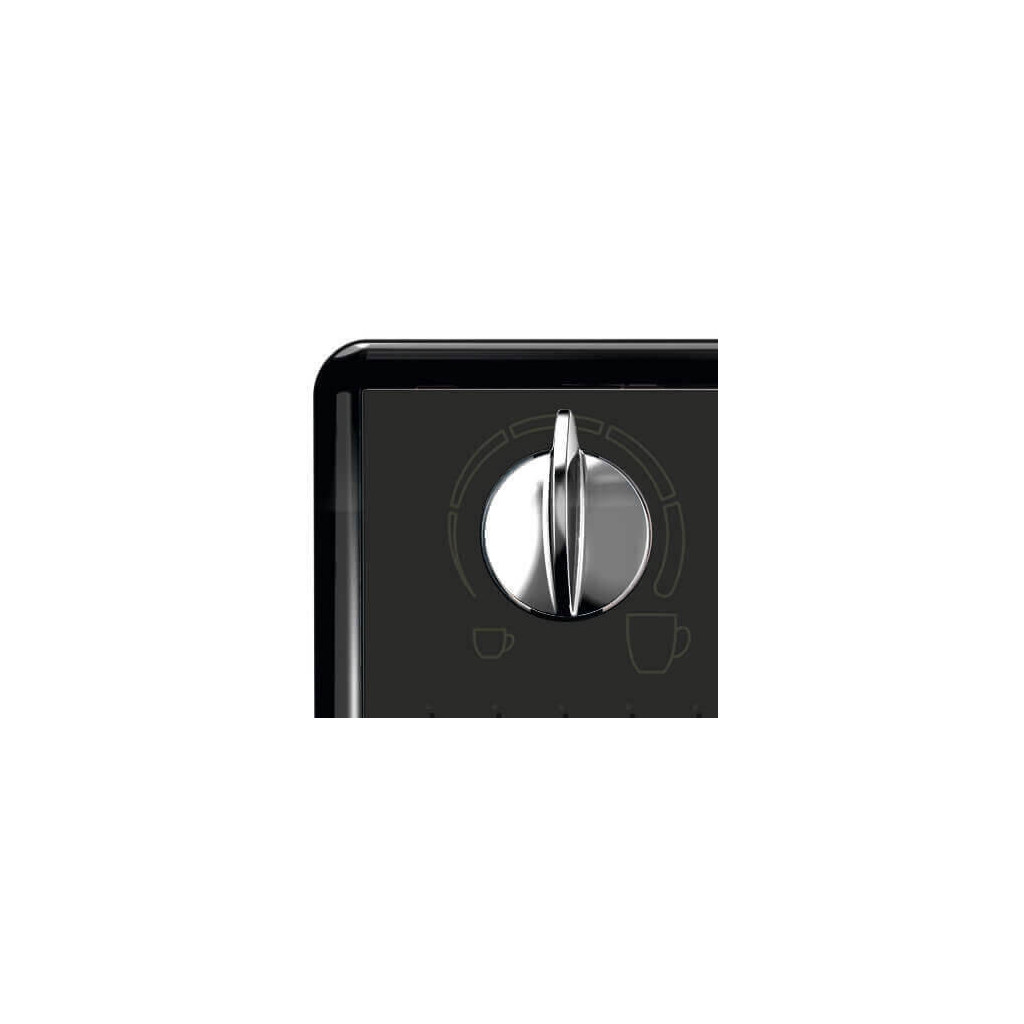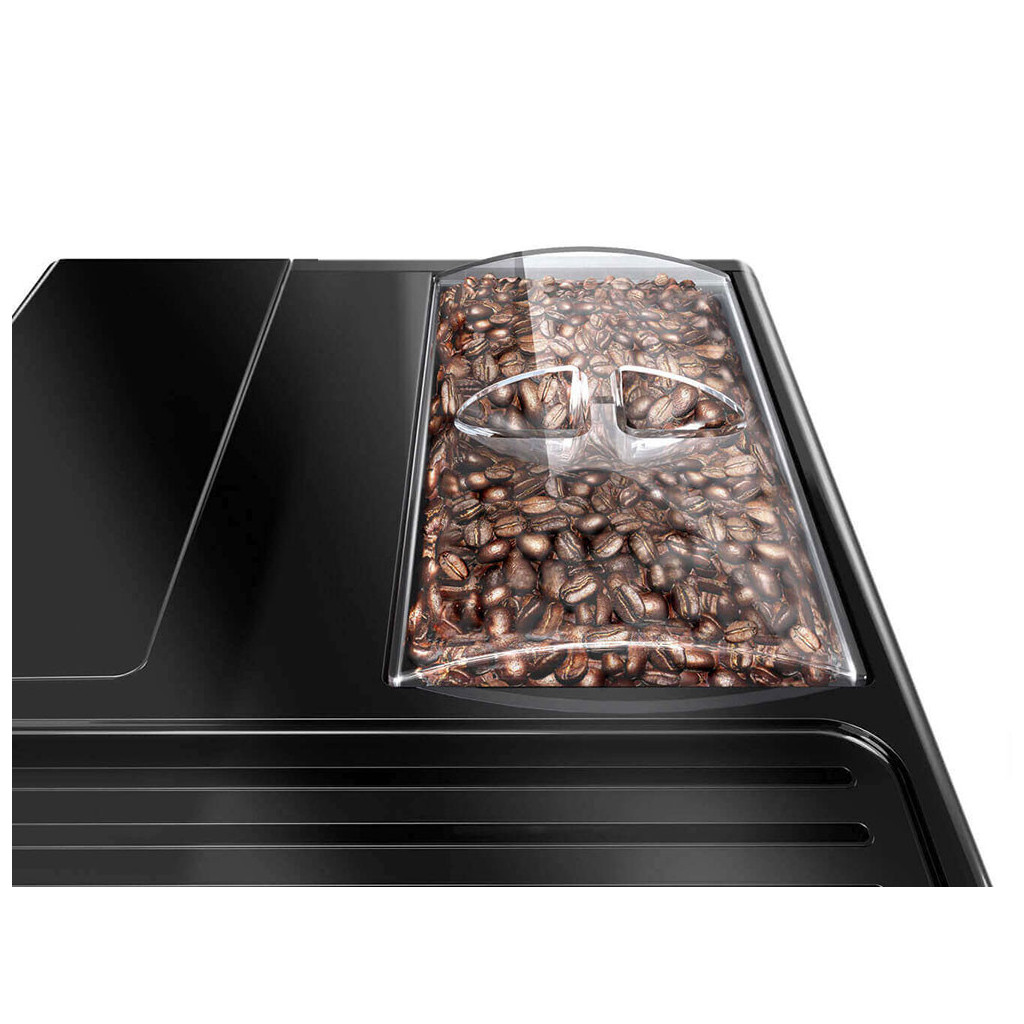 Melitta bean-to-cup machine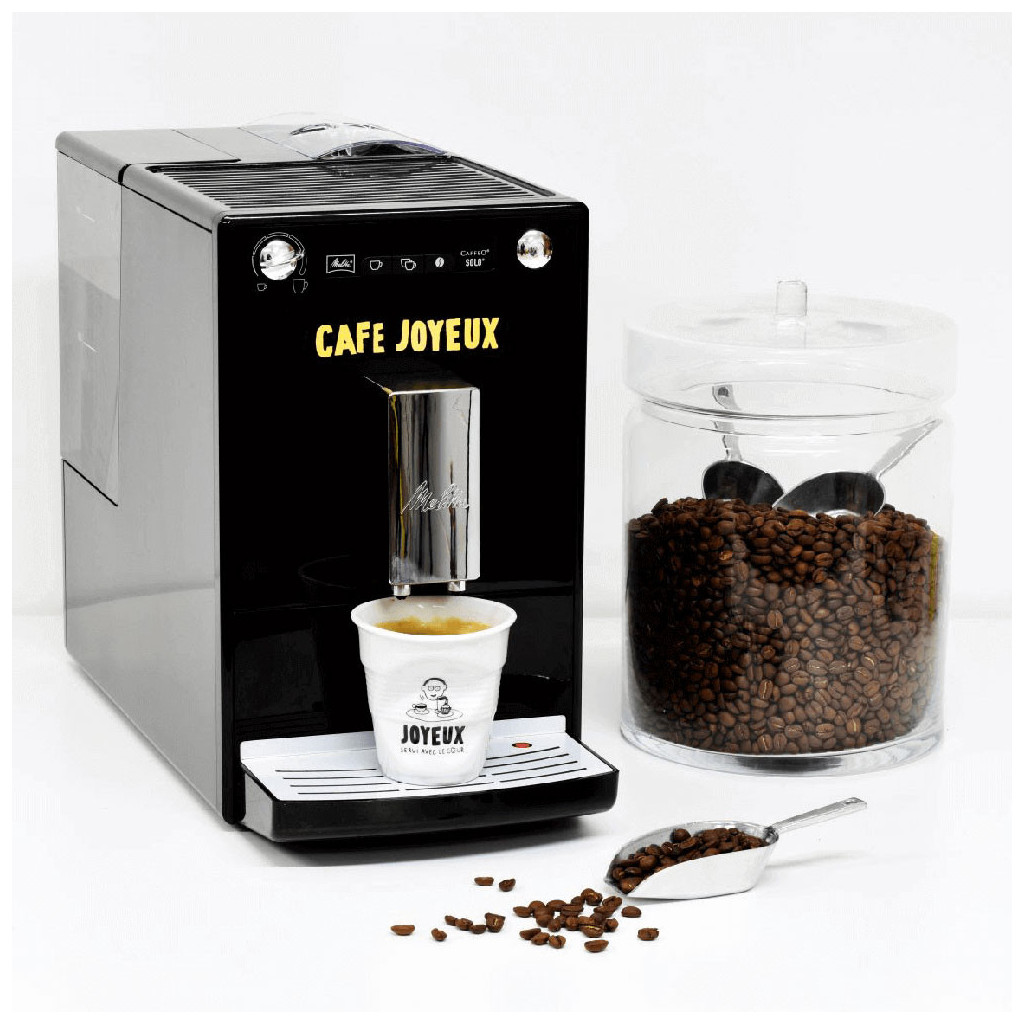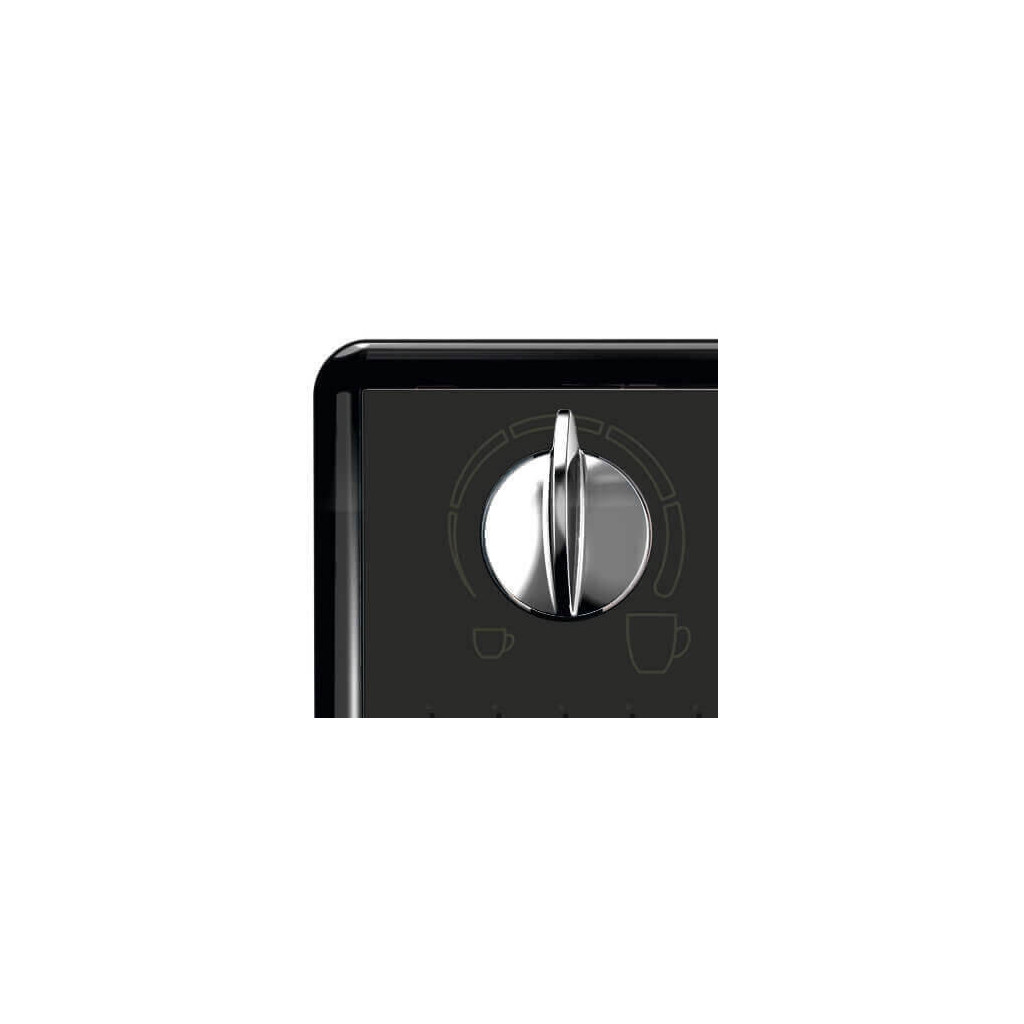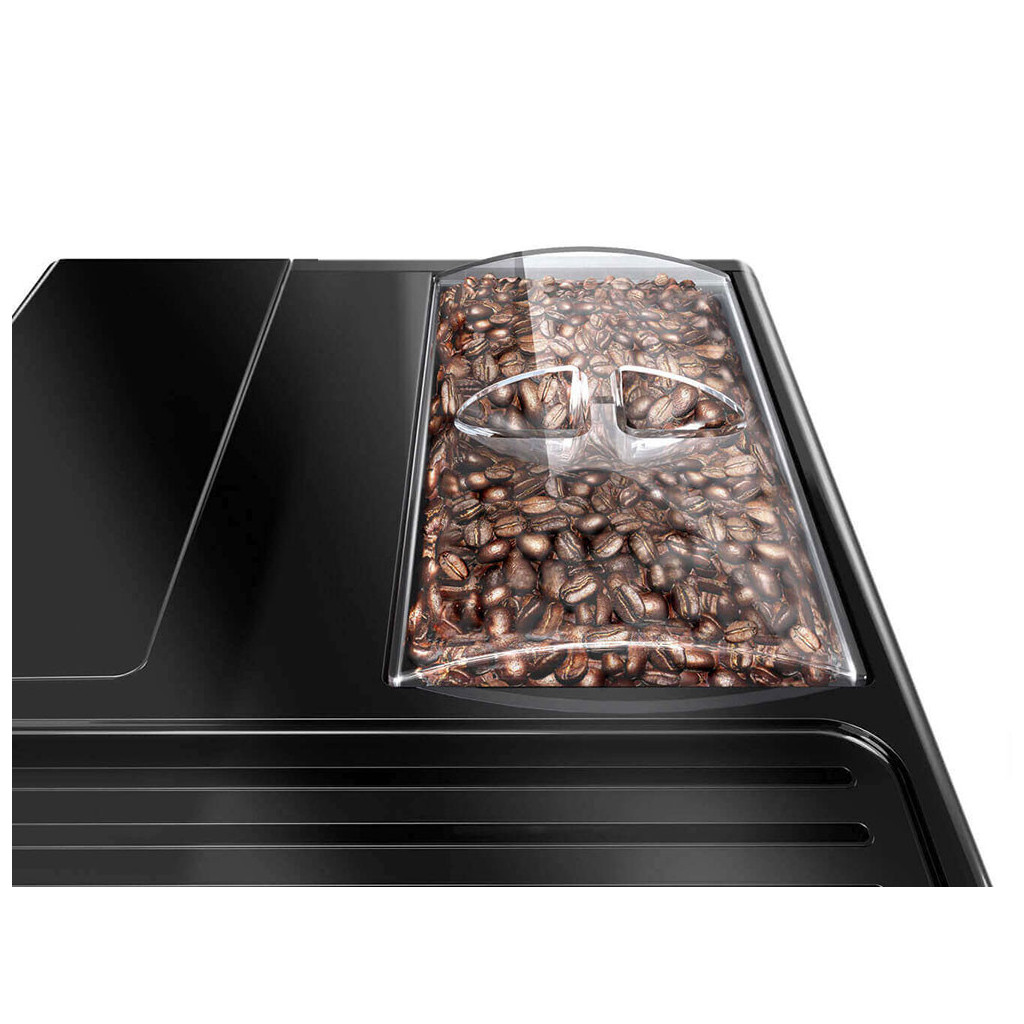 Delivery from 29/09/2023
Free delivery from 100€ of purchase!
Description
UNE JOYEUSE MACHINE À GRAINS CAFFEO® SOLO® DE MELITTA®
Retrouvez la joie de déguster de vrais Expressos comme dans nos Cafés Joyeux ! Simple d'utilisation et compacte, la joyeuse machine à grains Caffeo® Solo® de Melitta®, vous permet de préparer en un clic jusqu'à 2 cafés simultanément.
Préparez VOTRE café joyeux préféré :
- Café doux ou café corsé : grâce aux 3 niveaux d'intensité.
- Expresso, Double Expresso ou Allongé : à vous de choisir car le volume d'eau est ajustable de 30 jusqu'à 220 ml. Vous pouvez également régler la température du café selon 3 niveaux et la finesse de mouture (3 niveaux).
Enfin, le bec d'écoulement est réglable en hauteur (jusqu'à 13,5 cm), pour utiliser tous les types de tasses : tasse, mug etc.
Livraison : Gratuite en 10 jours ouvrés

Dimensions : 325 x 200 x 455 mm (hauteur x largeur x profondeur) 
Caractéristiques de la joyeuse machine
Coffee type

Vierge

Fonctionnalité machine expresso

Température réglable /
S

Type de broyeur

40x60cm

Pression

15 Bar(s)
Volume réservoir à grains

Température de préparation programmable

Quantité d'eau réglable en continu
DELIVERY
Don't waste a minute to taste our exceptional coffees - our delivery is express... oh!
THANK YOU IN ADVANCE
Your order contributes directly to the opening of new Cafés Joyeux and the recruitment of our team members.
SERVICE
A question, a little problem, a comment? Our friendly customer service is at your disposal.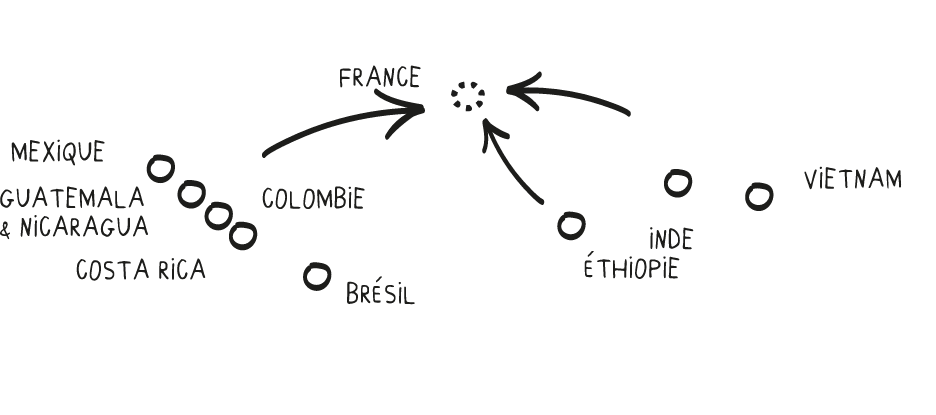 THE PROFITS FROM SALES CONTRIBUTE TO THE DEVELOPMENT AND EMPLOYMENT OF DISABLED PEOPLE.
We offer you a high quality coffee. It is sustainably and authentically sourced, and meets quality criteria identified by specialists, thus classifying it as a "specialty" coffee.
Our sourceur travels the world, no less than 18 countries, to find the finest coffees. He studies the geographical location of the plantation, the nature of the soil, the altitude, the sunshine, the climate but also the varieties and harvesting methods in order to guarantee the sensory qualities of the coffee. We use the "picking" method to select only ripe cherries by hand. This is a long and difficult method, which requires 4 to 8 passes per coffee tree. Depending on the fermentation and the quality of the drying, the coffee will develop different and particular aromatic profiles. To develop our range of Cafés Joyeux, we work with a traditional roasting workshop in Strasbourg which works on different recipes called "blends". The blend allows us to better balance the aromatic palette of the coffee and thus to appeal to the tastes of as many people as possible. All our recipes are created by a "Meilleure Ouvrière de France" (MOF). All our coffees are roasted in France.
DISCOVER OUR OTHER CATEGORIES