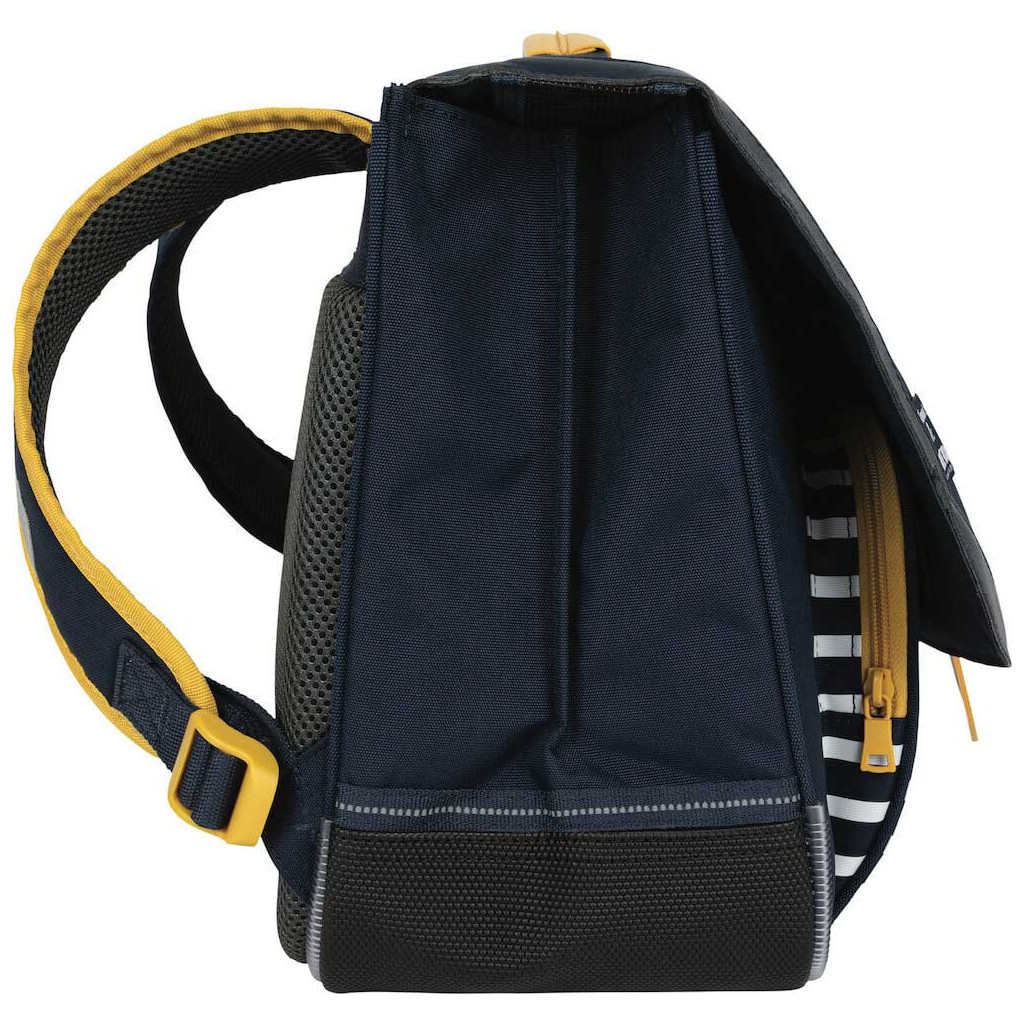 Tann's CAFE JOYEUX Joy 1 buckle satchel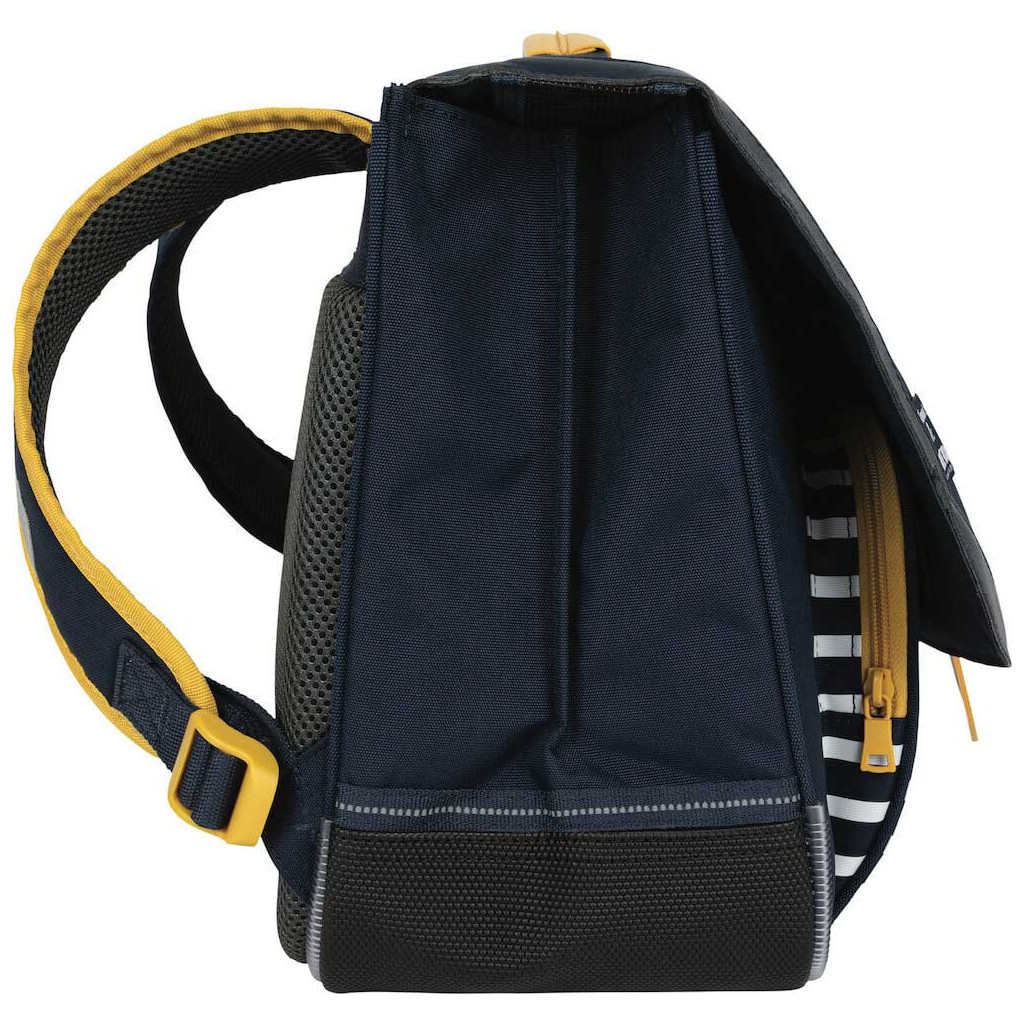 Delivery from 05/12/2023
Free delivery from 100€ of purchase!
Description
Café Joyeux has established a partnership with the French brand Tann's, which has been accompanying students for almost 50 years. A joyful collaboration that combines joy, sustainability and responsible production, as it is made from 8 recycled bottles.
Joyfully dressed in the brand's colours, the JOY schoolbag with one buckle and mismatched yellow and navy blue straps is the perfect back-to-school look! With the "I'm Happy" flocking on the front, this schoolbag allows to keep and transmit the joy throughout the day.
Dimensions: 38 x 31 x 15 cm
Composition : 50% polyester
Lightweight schoolbag: 0.86 kg
Café Joyeux logo embroidered on the back of the bag
2 gussets for A4 files and notebooks
Back of the bag and adjustable straps made of foam to ensure a comfortable fit, reinforced corners and bottom of the bag, reinforced seams
Water resistant material
Reflectors integrated on the front, shoulder straps and sides for added safety
Care: Hand washable with a cloth and Marseille soap
DELIVERY
Don't waste a minute to taste our exceptional coffees - our delivery is express... oh!
THANK YOU IN ADVANCE
Your order contributes directly to the opening of new Cafés Joyeux and the recruitment of our team members.
SERVICE
A question, a little problem, a comment? Our friendly customer service is at your disposal.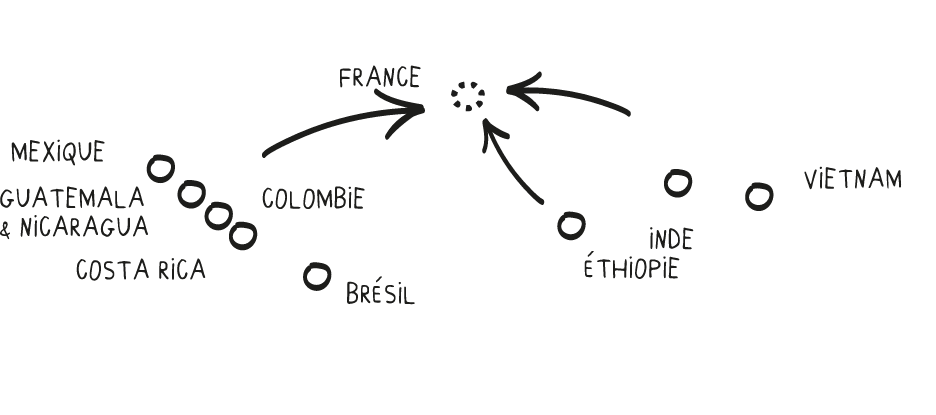 THE PROFITS FROM SALES CONTRIBUTE TO THE DEVELOPMENT AND EMPLOYMENT OF DISABLED PEOPLE.
We offer you a high quality coffee. It is sustainably and authentically sourced, and meets quality criteria identified by specialists, thus classifying it as a "specialty" coffee.
Our sourceur travels the world, no less than 18 countries, to find the finest coffees. He studies the geographical location of the plantation, the nature of the soil, the altitude, the sunshine, the climate but also the varieties and harvesting methods in order to guarantee the sensory qualities of the coffee. We use the "picking" method to select only ripe cherries by hand. This is a long and difficult method, which requires 4 to 8 passes per coffee tree. Depending on the fermentation and the quality of the drying, the coffee will develop different and particular aromatic profiles. To develop our range of Cafés Joyeux, we work with a traditional roasting workshop in Strasbourg which works on different recipes called "blends". The blend allows us to better balance the aromatic palette of the coffee and thus to appeal to the tastes of as many people as possible. All our recipes are created by a "Meilleure Ouvrière de France" (MOF). All our coffees are roasted in France.
DISCOVER OUR OTHER CATEGORIES